League Date
April 16th, 2043
Feb 23rd, 2018 5:27am
Available Teams
Powered by
1960-2035

Written by Shawn dylla
Sunday, 21 August 2016 14:02
Great Scott!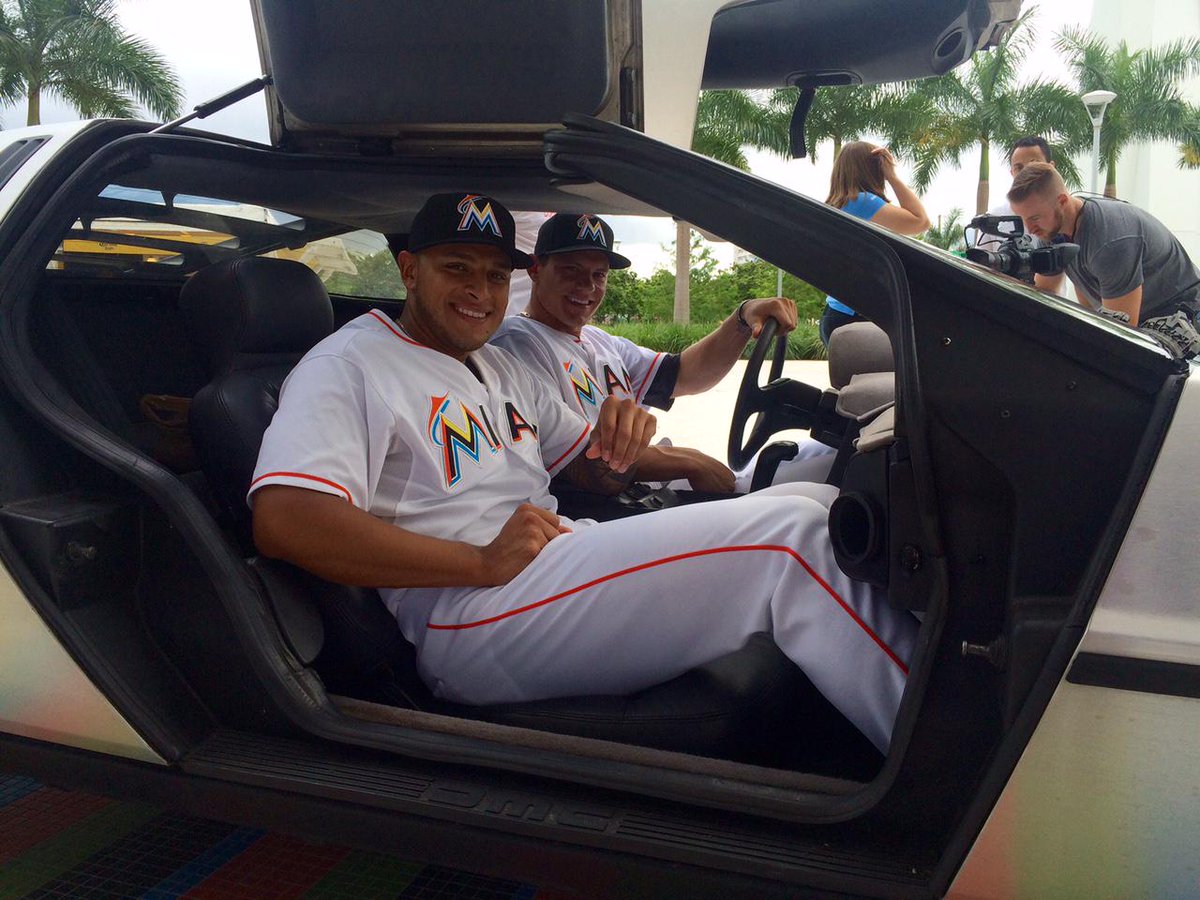 No time machine needed for the 2042 Marlins who took a huge leap thanks to the 88 mph fastballs of Joe Lake
and won the 2042 title!
Marlins owner Scott Smith joined Asahi2 on April 21st, 2015 and it took just 2 years, 9 months and 14 days, or
in Asahi2 years, Scott took over right before the 2025 season putting him at 17 seasons in the league. During
those first 16 seasons the Marlins never even made the playoffs, and never finished above 3rd place in the NL
East. Then the 2042 season came along and the Marlins squeezed into the playoffs for only the 2nd time in
franchise history (starting in 1993). The 2042 Marlins won a franchise best 104 games but were still stuck behind
the 1st place Phillies (108 wins) and tied with Montreal for 2nd, but still earned that elusive WC slot. Then over
the course of a WC series (2-1 win over Montreal), a LDS (3-1 win over Philly), a LCS (4-1 win over Pittsburgh),
and the World Series (4-1 win over Oakland), the Marlins shocked everyone by winning their first league title,
still despite never, EVER, winning a division title since joining the league.
The 2042 Marlins were built by Smith through both development and timely trading. Why it took him so long
to figure it out is still a mystery, but it was almost as though a lightbulb went off and suddenly everything fell
into place. The Marlins developed World Series MVP and SP Charlie Sweeney (24 years) from the 2036 draft
(3rd overall pick), along with 2B Ross Barnes (7th overall in 2041) and CF Pat Hannivan (9th overall in 2033),
but most of the roster is made up of guys acquired in trade: SP Joe Lake and Thorton Lee (via LAD), SP Bob
Wicker (via HOU), CL Ed Karger (via ANA), C Deacon McGuire (via STL), 1B Denny Lyons (via CHC), 3B Bob
Jones (via CIN), SS Hal Rhyne (via SEA), and so forth. The chemistry of the 2042 Marlins team clicked, and
despite not reaching the pinnacle of the NL East, the Marlins join the list of Asahi2 champions and can once
again go into hibernation for the next 2 years or 17 seasons. Congrats Scott!
Last Updated on Monday, 05 February 2018 12:07
Written by Shawn dylla

Tuesday, 05 August 2014 00:19

The long wait is over

For years now Asahi2 has waited and waited, sometimes patiently but mostly not, in anticipation for one of the most coveted hitters in the history of baseball. Since switching the league database over to the random debut database, Ruth along with a very short list of players were highly anticipated and predicted to be coming any season. No player was predicted more often than the Babe, so when he was finally announced as the #1 future star in the 2033 draft, there was a collective sigh of relief that he was finally coming. At that point the Kansas City Royals owned the #1 pick and Ruth seemed destined to start his career in the midwest. Knowing that Ruth would much rather enjoy the temptations of a big market, Mets owner Phil decided that Ruth needed to be acquired. In a deal that might go down as one of the biggest in league history, the Mets sent SP Christy Mathewson, SP Tex Hughson and a 1st round pick to the Royals in exchange for the rights to Ruth. Since that trade Ruth has been scouted more thoroughly and although his intangibles like intelligence and work ethic are not spectacular, Ruth has high potential and still could become the legend we all think he will be.

Last Updated on Sunday, 21 August 2016 14:02

| | | | |
| --- | --- | --- | --- |
| 2024 Amateur Class rumors | | | |

Written by Administrator

Saturday, 16 March 2013 07:40

2024 Amateurs are coming!




The 2024 Amateur class rumors begin with this handsome guy from the 18th century. There will be others, in fact at least 5 HOF are set to join Asahi2 in the 2024 draft.

Last Updated on Sunday, 21 August 2016 14:02
«

Start

Prev

1

2345678NextEnd »
Page 1 of 8